Publicado por:


attakdo
General Maximo

Sexo:
Nacionalidad:
Publicidad:
Beatport - New Electro House Tracks (30 January 2012)
Registrate y elimina la publicidad
---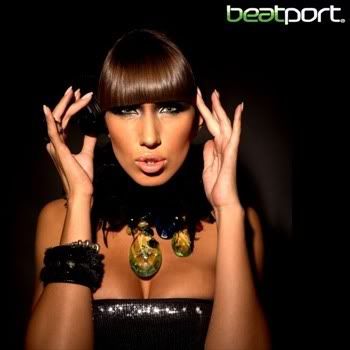 Artist: VA
Album: Beatport - New Electro House Tracks (30 January 2012)
Year: 2012
Label: n/a
Genre: Progressive House, Electro House
Codec: MP3
Bitrate audio: 320 Kbps
Playtime: 1:26:24
Total Size: 195 mb
Server: FreakShare
01. Get Far - Fission (Original Mix)
02. Jorge Montia, Coqui Selection - Funky Feelin (Original Mix)
03. Dada Life Vs. Steve Angello & Romain G - Rave The Epic Motherfucker (Vegito Mashup)
04. Paul Bingham - AMNESIA (The Terrace Mix)
05. Laidback Luke Feat. Jonathan Mendelsohn - Timebomb (Tony Tweaker & Flat Basse Remix)
06. Marcelo Castelli - Villa Trip (DJ PP Remix)
07. RAW Feat. Amanda Wilson - Intoxicated (Dan Grooves Intoxicated Dizco Mix)
08. Genesis - I Can't Dance (DJ Fashion & Andrey Splash Bootleg)
09. Marc Fisher, Jens Lissat - Do Watcha Like (Jesse Voorn Remix)
10. Spartaque - Headliner (Original Mix)
11. DJ Chus, Ceballos - Afrika (Jose De Mara Mix)
12. Michael Woods - First Aid Matters (Eddie Thoneick Vocal Bootleg)
13. Black Legend - You See The Trouble With Me (Lissat, Voltaxx Remix)
14. Hardsoul Feat. Ron Carroll - Back Together (Crazibiza Mix)
DESCARGAR - FS
.
---
Quien dejo puntos?

Este post no tiene Puntos




Informacion Del Post

Firma del Usuario
Comentá con tu facebook!
© 2013 Truchinga? | Protocolo | Enlazanos | Widget | Contacto | Mapa del Sitio | Términos y condiciones
Theme By Pollos & Bura

Copyright Disclaimer Under Section 107 of the Copyright Act 1976, allowance is made for "fair use" for purposes such as criticism, comment, news reporting, teaching, scholarship, and research. Fair use is a use permitted by copyright statute that might otherwise be infringing. Non-profit, educational or personal use tips the balance in favor of fair use.